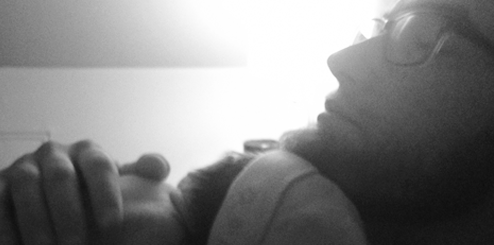 When we first married, people asked all the time if we might have more children. We laughed. Hard. The kind of laughing where you turn red and can't catch your breath. We were overextended just figuring out a new marriage and parenting the six we suddenly had together.
But anything can change with time. And our hearts certainly did. We both began to acknowledge a desire deep within to have a child together, and to have a child that would share DNA with everyone in our huge blended family. Maybe Curie's eyes, Eliot's laugh, Sullivan's creativity – anything would be possible.
We wrestled with all of the questions, weighed the risks, rewards and costs. But mostly, we prayed. And God was faithful to answer, with a gentle invitation to More. Not a commandment, not even a request; simply a loving invitation.
After the divorce, through tears, I had given all of my baby and maternity things away. I had closed that door in my heart. And risking being more vulnerable, more dependent again stirred up a lot of fear for me. Again with our finances, our time, our space – could we add more? Could we handle more stretching? God's gentle, consistent answer seemed to be yes.
So we embarked on whole new journey together, and many months later saw the sweet result of our answer to the invitation.
Welcome, darling boy. You can't begin to imagine the love that surrounds you.